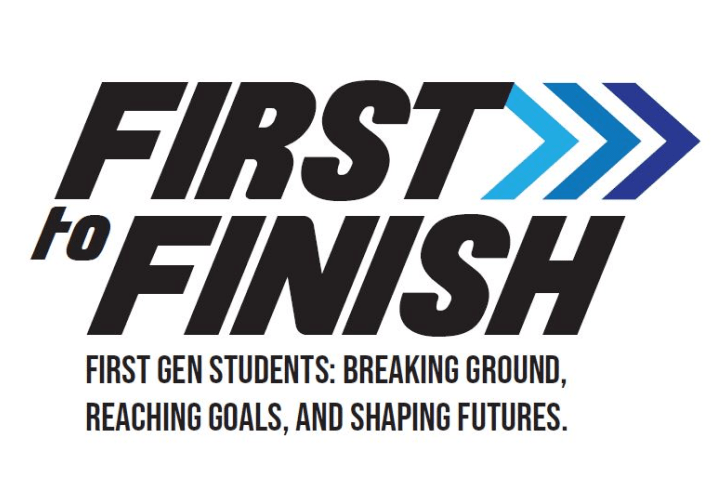 We recognize that being the first in your family to attend college is a remarkable achievement, yet it can also bring unique challenges. Our 'First to Finish Mentor Program' is designed to provide dedicated mentorship and support to students who are trailblazers in their families, paving the way for higher education. We're here to guide you on your journey to success, ensuring that you thrive academically and beyond.
Connect With Us
Southeast: Building 2; Monday–Friday
Metro: Room 1015; Tuesday–Thursday
Northeast: Room SU103J; Tuesday–Wednesday
West: Room I-152; Wednesday
Make an appointment through Starfish. Login to MyTCC and click on Starfish in the Quick Links box.
The First to Finish program provides first-generation students with:
Resources to support students 'educational and career goals
Events designed specifically for first-generation students
Connections with other first-generation students
Mentorship from some first-generation faculty and staff.
TCC faculty and staff: If you were a first-generation college student and are interested in being a First to Finish mentor, contact Heather Crain at heather.crain@tulsacc.edu.
Are you a first-generation student?
First-generation students are those with neither parent having earned a college degree.
Join First to Finish
College Terms You Need to Know
Add/Drop: Each semester there is a deadline for adding classes and for dropping a class. Drop dates are especially important because this is the last day you can still receive a refund for a class.
MyTCC: This is an online database for students to access their TCC information. Here students can find links to important resources including enrollment, email, financial aid, and much more.
Starfish: Starfish is an online resource for students to access services at TCC including Academic Advising, Career Services, and more. In Starfish, you can make an appointment with your academic advisor or a career specialist.
Academic Standing: This is based on a student's cumulative GPA. GPA is considered in "Good Standing" when 2.0 or higher.
Course Catalog: The catalog is a resource to find detailed information on programs offered at TCC.
Credit Hour: A credit hour is equivalent to 1 hour of class time per week. The average number of credit hours per course is 3, though some maybe a little more or less.
Cumulative GPA: This is a student's overall GPA, including all attempted courses.
Program Map: This is a semester-by-semester list of courses required for a certain degree. It is a guideline for staying on the right track for a specified major.
FAFSA: The Free Application for Federal Student Aid (FAFSA) is a form you must fill out every year if you wish to receive any financial aid or scholarships.
FERPA: The Federal Educational Rights Act (FERPA) is a federal law that protects the privacy of student educational information and records.
Hard Skills: Hard skills are job-specific skills that can be gained by education or training
On-Time Enrollment: This policy requires students to enroll in a class before the first time it meets.
School: Divisions that house several different departments and/or programs.
Soft Skills: Soft skills are personal attributes, personality traits, communication skills, and other skills that are not easily defined but can often predict an individual's likelihood of success at a job.
Syllabus: A syllabus is an overview of the course that the professor gives at the beginning of the class. It usually contains important class information, like schedules and due dates.
University Transfer: These programs are designed for students to complete an associate degree at TCC and then transfer to a 4-year program.
Work Ready: These programs are designed to prepare students to enter the workforce directly after completion.
Additional Resources
Library
Look at the Library for a variety of informational and educational resources including books, research databases, articles, research guides, and more.
Student Life
Campus activities, student organization info, and photo IDs are located in Student Life. Student Life is the perfect place to start if you are wanting to get involved on campus!
TRIO
TRIO is a federally funded program that serves first-generation college students, low-income individuals, and individuals with disabilities.
Veterans Assistance
Discover information on Veterans Education Benefits.
Wellness Services
Wellness Services offers a variety of resources in the areas of education, prevention, and intervention strategies that help promote student success.