Student Support Center
The Student Support Center is your connection to TCC's student services, IT technical and facilities support.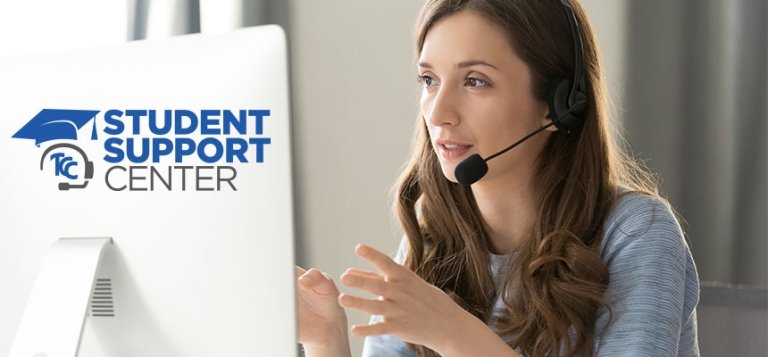 Phone: 918-595-2000   
Email: studentsupportcenter@tulsacc.edu
Monday - Friday 7:30 a.m. to 8 p.m.
Saturday 8 a.m. to 3 p.m.
Sunday 12 p.m. to 4 p.m.
We offer assistance to those seeking support with the following:
Blackboard
General support
IT Technical support
Customer Service Survey
In an effort to continually improve our services, we'd like to ask you a couple of questions regarding your interaction with our representative. Please take the Student Support Center Customer Service Survey.