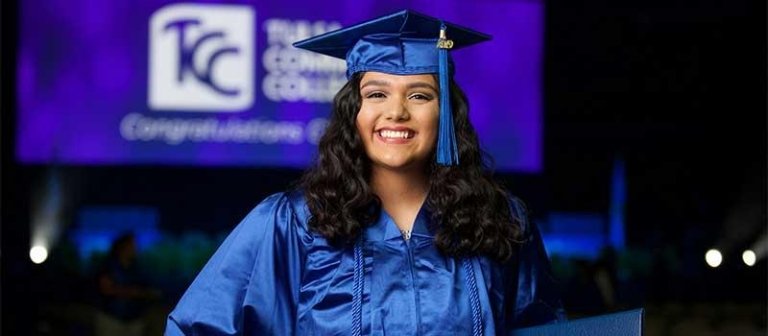 TCC is an open-admission institution. There is no minimum test score or GPA requirement. Our application is free and only takes 15 minutes to complete. Check out the admission checklist to stay on track and application tutorials.
Start My Application or Log in to your application portal
Note: Your application is current for one year, after which you'll need to submit a new one. The application process can take up to seven days, so check your email for updates.
Request Term Change
If you have recently submitted your admission application, but wish to switch to an earlier semester you may do so by completing the Request Admission Term Change form.
Admission Checklist
Please note that this checklist accommodates both new freshmen and transfer/returning students. Pay attention to specific instructions based on your status.
Application Tutorials
If you need assistance with your application, we can help there, too. Watch our admission application tutorials or contact us at admission@tulsacc.edu or 918-595-8000.