What is Service-Learning?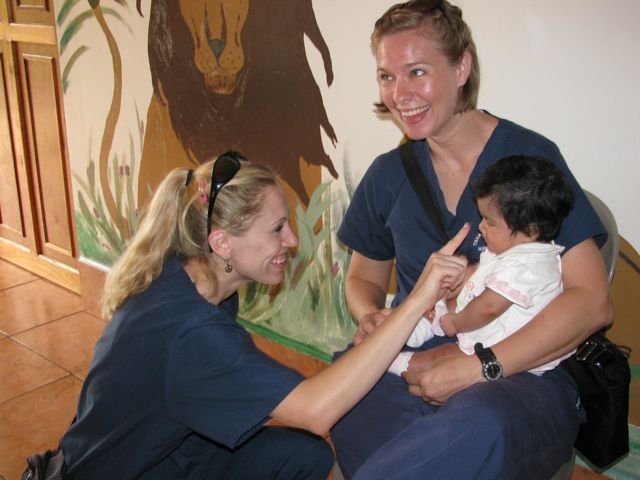 Service-Learning is a form of experiential education characterized by:
Student participation in an organized service activity that reinforces specific course learning outcomes.
Student identification and response to community needs.
Structured time for student reflection and connection of the service experience to learning.
Students' Service-Learning hours can be used toward Tulsa Achieves hours.
How do I know if what I'm doing can be defined as Service-Learning?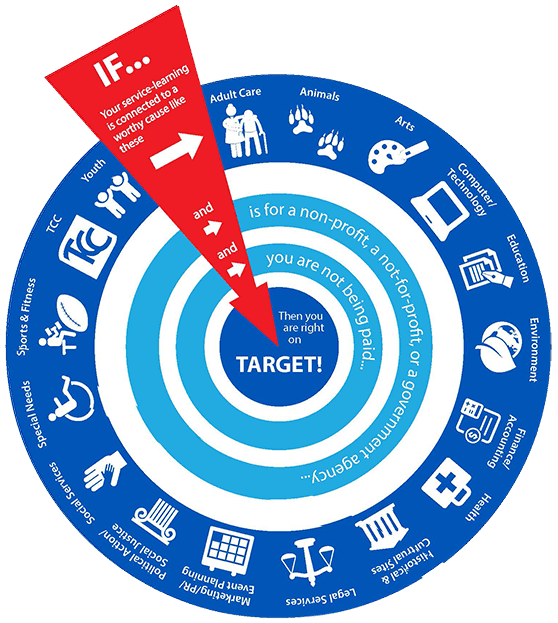 If your service-learning is connected to a worthy cause like these:
Adult Care
Animals
Arts
Computer and Technology
Education
Environment
Finance and Accounting
Health
Historical and Cultural Sites
Legal Services
Marketing, Public Relations, and Event Planning
Political Action and Social Justice
Social Services
Special Needs
Sports and Fitness
TCC
Youth
And, is for non-profit, a not-for-profit, or a government agency...
And, you are not being paid...
Then you are right on Target!
Service-Learning Highlights
Share your meaningful Service-Learning experiences working with a community partner.
Share Your Experiences
Take the Service-Learning Orientation
Finding a Community Partner
General Appearance Information
Personal appearance makes a strong impression on the attitude of those you serve about you and TCC. It is always a good idea to ask if there is a dress code at the community partner site. In addition to the dress code, consider the following guidelines:
Clean comfortable clothing.
Only closed-toed shoes with good support.
Appropriate, presentable personal grooming and hygiene. In some cases, especially when dealing with food, long hair should be pulled away from your face.
Clothing that promotes a political agenda, band, questionable messages, or advertising.
Flip flops.
Revealing or tight-fitting clothing, tank tops, or low-cut shirts.
Large, bulky jewelry that could get caught in clothing or hair.