Tulsa PD Career Program: TCC to OSU-Tulsa Pathway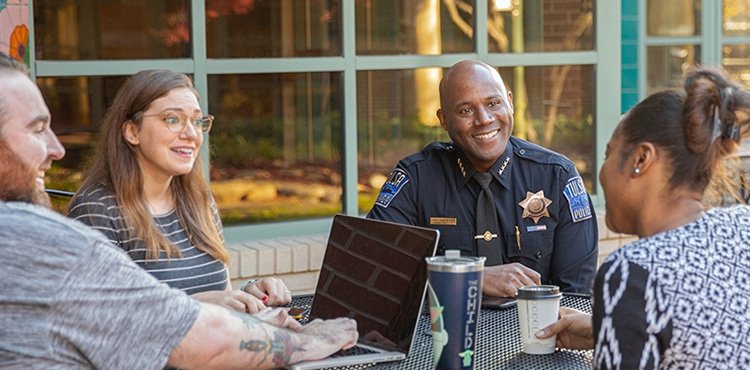 Interested in a career with the Tulsa Police Department? Your dream can become a reality in just four years by starting at TCC and finishing at OSU-Tulsa. With a partnership between TCC, OSU-Tulsa, and the Tulsa Police Department, you'll be on track to a dedicated career of serving others.
To learn more about this affordable way to earn a degree and land a job with the Tulsa Police Department, contact Admissions at admission@tulsacc.edu or call 918-595-8000.
Start at TCC
Earn an associate degree in Criminal Justice or Psychology (generally takes two years). Connect with both an OSU-Tulsa Academic Counselor and a TPD Recruiter to map out your path.
Transfer to OSU-Tulsa
On your way to earning a Bachelor of Professional Studies in Public Safety, you'll take three semesters at OSU-Tulsa and gain knowledge and skills that will apply to a variety of roles in the public safety sector.
Finish at the Tulsa Police Academy
After completing all prior degree requirements and being accepted into the Tulsa Police Academy (passing a background check, physical fitness standards, etc.), you'll have the opportunity to finish your final 15 credit hours at the Academy. You'll also get paid by the City of Tulsa while you learn at the Academy.
Support to Achieve Your Goals
Scholarship opportunities are available from TCC and OSU, including Tulsa Achieves scholarship for Tulsa County high school graduates
Academic advising from TCC and OSU
Tulsa Police Department recruiter and mentor