University Transfer Programs
Discover Your Path to a Bachelor's Degree at TCC! Affordable, Quality Programs & Transferable Credits. Explore Transfer Opportunities Today!
Credits You Earn at TCC Transfer
Explore your path to a bachelor's degree with our University Transfer Map Search. It reveals the degrees you can pursue through TCC's Transfer Maps or at a university in the Tulsa Higher Education Consortium. What's a Transfer Map? Think of it as a roadmap, made by TCC and universities, showing you the courses to take for a smooth journey to your bachelor's degree.
And if you still don't find what you're looking for, you can always work with your TCC academic advisor to make a personal degree plan.
TCC to University Transfer Map Search
Your Path to a Bachelor's Degree Begins Here
We're here to help you reach your education and career goals without breaking the bank or delaying your plans. TCC offers budget-friendly, top-notch programs with flexible schedules and personalized help. Plus, your TCC credits can be used at many colleges and universities nearby. Check out these degree options if you want to start at TCC and later transfer to a university or four-year program for further studies.
Associate in Arts (A.A.) 
Associate in Science (A.S.) 
Associate in Applied Science (A.A.S.) are not designed to transfer, but in some specialized programs there are transfer options available.
Transfer Planning Transfer Partners Transfer Center
---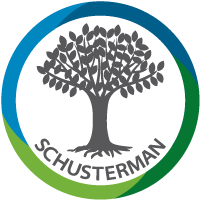 Project made possible through the support of the Charles and Lynn Schusterman Family Foundation.