TCC Online offers you complete degrees and certificates (or just a class if that's all you need) wherever you live. We have classes, resources, and assistance to help you cross the finish line without leaving you buried in debt. We're there, wherever you are.
Get started. Call 918-595-8000, or apply online today.
Browse Class Schedules for online courses offered at TCC.
Online Degrees & Certificates
Check out our complete list of online associate degrees and certificates. Online degrees are designed to transfer to the four-year school of your choice. Or, you may want to boost your career with an online certificate in as little as a semester. 
Explore Online Degrees & Certificates
Online Student Resources
Our online student resources include tutorials on how to succeed in online courses, how to take exams, links to all our virtual services, and tech support when you need it. 
Review Your Online Student Resources
What's Next?
Launch: Online Classroom Foundations Course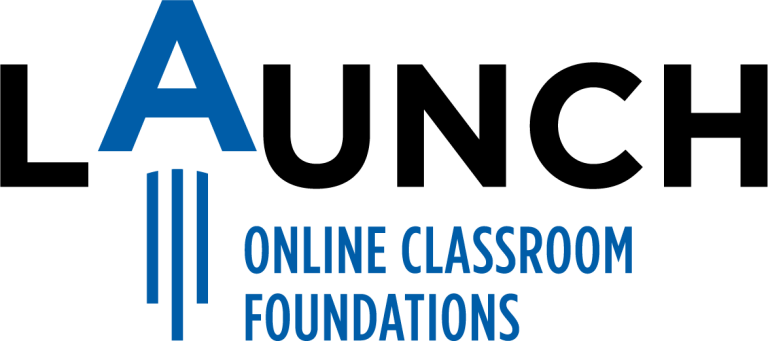 Students enrolled in online and/or blended classes for the first time are encouraged to take advantage of Launch: Online Classroom Foundations. This introduction to the online class environment is designed to prepare and equip students with the resources they need to be successful in the online class environment.
Proctored or Monitored Testing for Online Classes
Online classes may include one or more proctored exams. If your instructor requires a proctored exam, you can test at a TCC Testing Center at no charge. If you are not in the Tulsa area or cannot test at a TCC testing center, your instructor can advise you of remote proctor options. Remote proctoring may require a fee.
Virtual Services
We offer many of our student support services virtually. You don't have to set foot on campus to do things like meet with an academic advisor or even get tutoring help.
Explore TCC Virtual Support Services
Technical Support
What is an online class?
Online class content is delivered through the internet with no scheduled class times. If you are a first-time student in online courses, you may be wondering what your class will be like. Online classes are like on-campus classes in that you will complete assignments and assessments showing that you have mastered course objectives. The primary difference is that content will be delivered through the Internet instead of through face-to-face lectures.
What is an online live class?
Online live "web-conference style" courses meet at a designated time. Students must be present online, and live at that time.
What is a blended class?
Blended classes are part online, part on-campus. They allow more flexibility than on-campus classes but keep the benefit of meeting with your instructor in person. You will meet in a classroom regularly, but for less time than in a traditional class.
Are online and blended classes harder?
Online/Blended class difficulty may depend on how self-motivated you are as a student. Take a self-test to see if online/blended classes are right for you.
What is the online/blended class experience like?
Like on-campus classes, each online class is unique. The type of assignments and tests you have will depend on your instructor. They might ask you to read a textbook, study PowerPoint presentations, complete written assignments, create projects, take part in online discussions (live chats or discussion boards), or go to a monitored location to take tests. The course syllabus will explain the requirements of the course you are taking.
How do I find information about a specific online course?
You can find out about online/blended classes by looking for the class syllabus. While some instructors make their syllabus (and the class site) available before the first day of class, other instructors wait until the scheduled first day of class before allowing students to "enter the classroom." Search through the prior semester's syllabi online.
How do I find my online/blended class?
Online courses at TCC are available through a learning management system called Blackboard. When you enroll in a course, TCC enrolls you in the Blackboard course section for that class. When the instructor makes the course available, you will see it listed on the Blackboard Welcome page.
What technology and equipment are required for online courses?
TCC uses an Online Learning Management System called Blackboard to deliver its online courses. The following are the technical requirements for TCC online courses:
Computer - Most Windows or Mac desktop and laptop computers work well for online classes.

Chromebooks are supported by Blackboard, though some instructors might use applications in their course, including Respondus LockDown Browser, that will not function on a Chromebook. In these cases, students may need to find alternative computer access for specific assignments that don't work on a Chromebook. Students may use the Tulsa Community College Library computers to complete assignments.
Please do not ONLY rely on a tablet, including an iPad, or a smartphone to use Blackboard. Not all features will work on tablets and smartphones. You may need access to a desktop or laptop computer to be able to use everything in your online class.

Internet Access

While Blackboard can be accessed with a dial-up internet service provider, the best results will be obtained when using a reliable broadband Internet service.

Intermediate Skills in...

Internet

You should be familiar with how the Internet works, including following hyperlinks and searching for information.

Word Processing

You should be familiar with how to enter text in a word processing document, format text, and save and retrieve documents.

Web Browsers

Supported web browsers for use with Blackboard include Google Chrome, Mozilla Firefox, Microsoft Edge, and Safari. If you experience any problems with Blackboard we recommend you try accessing it from a different browser before seeking assistance from the Student & Support Center.
Use the Blackboard Browser Checker to determine if your browser is ready for class.
Contact Us
Online Learning Division Office is located at the Metro Campus, MC 2006, in the hallway east of the Library.
909 South Boston Ave., MC 2006
Tulsa, OK 74119-2095
918-595-8999
Office Hours
Monday – Friday 8 a.m. – 5 p.m.