Reach Higher FlexFinish Your Degree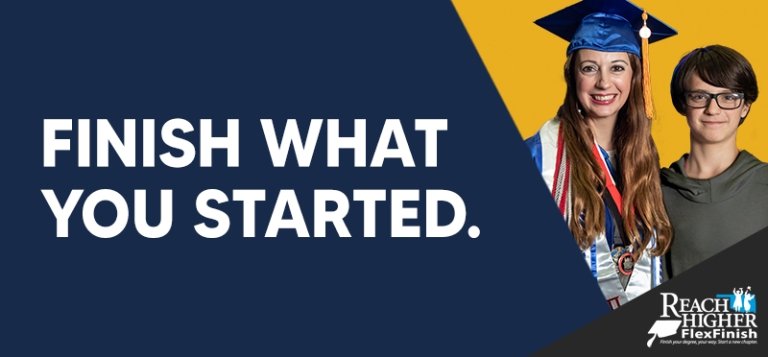 TCC proudly participates in Oklahoma's Degree Completion Program, Reach Higher FlexFinish.
Finished What You Started
TCC can help you finish strong and reach your degree goals with the Reach Higher program. Reach Higher FlexFinish at TCC offers an Associate in Science Degree in Enterprise Development designed for working adults who have already completed 18 hours of college credits and want to finish their associate degree.
The program has been designed to ensure its transferability to Oklahoma four-year institutions participating in the Reach Higher program.
Get Started ... Again
Learn how you can finish your degree at TCC while keeping your normal routine, work hours, and family life by contacting us today at 918-595-8000.
Program Benefits
For working adults who want to finish their college degree from a state college or technical branch.
Your opportunity to finish your degree - while you keep your normal routine, maintain your normal work hours, and still have time for your family.
Use the college credit you have in order to be more successful in your career.
Apply any time.
Flexible enrollment periods (year-round).
You can select from on-campus and online class options
Program Requirements
Completed at least 18 hours of college credit through any accredited college or university.
Have a minimum 2.0 GPA from previous college credits.
Completed any required remedial courses.
Cost and Financial Aid
Some of the best news about Reach Higher: it's affordable!
Financial aid may be available for students who qualify. Don't forget to also talk to your employer about tuition reimbursement.
Apply Now
Your academic advisor will help you decide which degree is right for you and help you develop a course of study and personalized schedule to meet your goals.