Education Outreach Center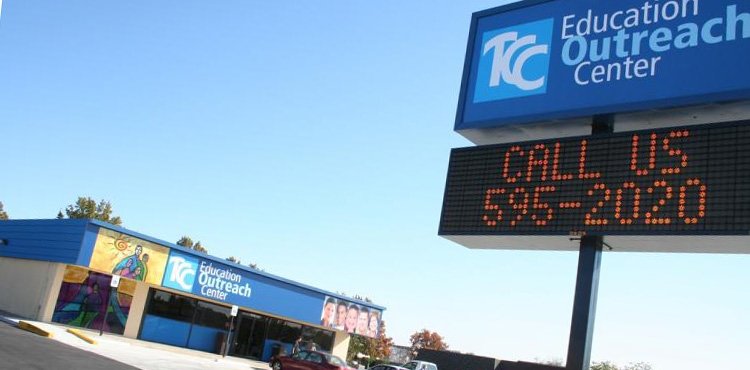 At the Education Outreach Center, our main goal is to help students who are typically underserved in higher education. We want to be like a bridge that connects them to college and all the opportunities it brings.
Come see us and learn about all the services TCC offers, to make sure you meet your goals in college and excel in your studies. 
Se Habla Espanol
Contact us for information or assistance with:
We also offer on-site:
Computers and printers for student use.
Contact Us
For more information about our services and class listings, contact us:
Phone: 918-595-2020  
Email: outreach.center@tulsacc.edu
2201 S. Garnett Road  
Tulsa, OK 74129
Operating Hours:
Monday-Thursday: 9 a.m. - 6 p.m.
Friday: 10 a.m. - 5 p.m.