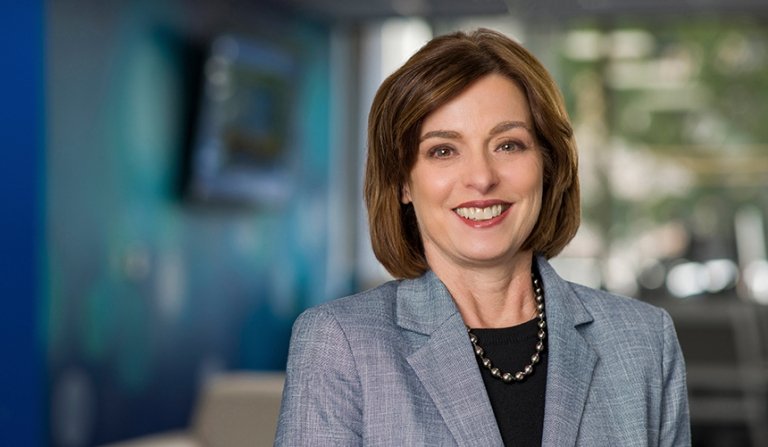 Leigh B. Goodson, Ph.D.
President and CEO, Tulsa Community College
Under the leadership of Leigh B. Goodson, Ph.D., Tulsa Community College has transformed the student experience. She has served as president and CEO since July 2014 marking a few firsts for Oklahoma's third largest college.
She successfully launched and met the College's $20 million campaign, developed Oklahoma's first "early college high school program," and gained TCC acceptance into the AACC Pathways Project funded by the Bill and Melinda Gates Foundation. TCC has also prioritized its work with university transfer partners and is a key contributing member of the Tulsa Higher Education Consortium, a collaborative partnership with local universities.  
In 2021, under her leadership, TCC won the American Association of Community College's Award of Excellence in both the Student Success category, as well as Safety and Planning. The College was selected by the Aspen Institute and the Community College Research Center in 2023 for a first-of-its-kind initiative, called Unlocking Opportunity: The Post-Graduation Success and Equity Network.
Dr. Goodson earned a Doctor of Philosophy in Education Research and Evaluation from OSU, a Master of Science in Organizational Communication from Fort Hays State University in Hays, KS., and a Bachelor of Arts in Political Science from OSU. She is a graduate of Leadership Oklahoma class XXIII and Leadership Tulsa Class 35 and completed an Aspen Presidential Fellowship in 2016. 
She has been a board member of the Tulsa Area United Way since 2016 and has served on the Campaign Committee and Campaign Cabinet as well as Vice Chair on the Executive Committee. In 2020, The Journal Record recognized Dr. Goodson as Oklahoma's Most Admired CEO in the public category and inducted her into the Circle of Excellence for being honored three times as a 50 Making a Difference honoree at its annual Woman of the Year event. She is an active member of her community, and currently serves on the boards of the Oklahoma Business Roundtable, Jobs for the Future Policy Trust, CCCSE National Advisory Board and Tulsa Regional Chamber. In 2021, she was elected to the American Association of Community College's board. In 2023, Leadership Oklahoma recognized her as a Distinguished Graduate.
Dr. Goodson has invested herself and her career in education, having served previously as a university faculty member and university administrator. Her priority is student success.