The official governing body of Tulsa Community College is the Board of Regents, which is composed of seven members appointed by the Governor of the State of Oklahoma for a seven-year term or as designated. Following the objectives set out for community colleges by Oklahoma State Statutes and the functions assigned by the Oklahoma State Regents for Higher Education, TCC's Board of Regents direct the institution in achieving its mission and strategic goals, establish policies related to programs and services, ensure effective educational programming, and oversee the budget to ensure responsible stewardship.
Read the TCC Board Policy Manual for greater detail on the role of the board in leading TCC.
Review the current meeting schedule to for dates, meeting agendas, and minutes.
Meet the Members of the Board of Regents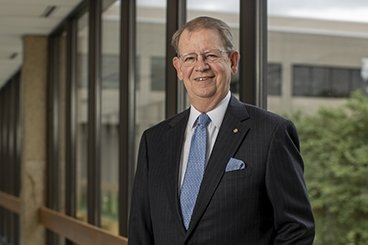 James H. (Jim) Beavers, a Broken Arrow businessman, was appointed to the Tulsa Community College Board of Regents by Oklahoma Governor J. Kevin Stitt and approved by the Oklahoma Legislature in May 2020.
A resident of Broken Arrow for more than 40 years, Regent Beavers is an insurance broker and risk management consultant and former partner/owner of The Arrow Group, an independent insurance agency. He started as an insurance agent in 1975 before joining the Broken Arrow Insurance Agency, now known as The Arrow Group, a few years later.
Regent Beavers has served on numerous boards including the Broken Arrow Chamber of Commerce, Broken Arrow Economic Development Corporation, Independent Insurance Agents of Oklahoma and the Mental Health Association of Tulsa, now known as the Mental Health Association of Oklahoma. He continues to be active in the Broken Arrow Chamber of Commerce, Broken Arrow Economic Development Corporation, Broken Arrow Public Schools Education Foundation, and Broken Arrow Rotary.
A graduate of the University of Tulsa with a Bachelor of Science degree, Regent Beavers has received numerous community awards, including Citizen of the Year and the Broken Arrow Legacy Award from the Broken Arrow Chamber of Commerce.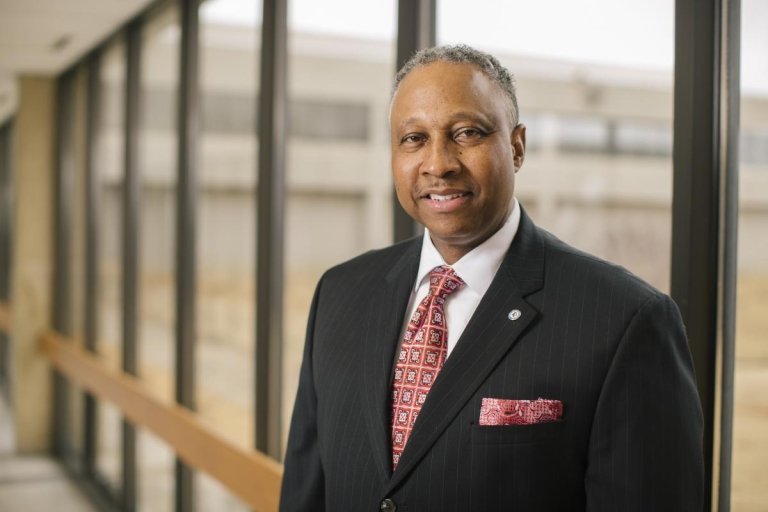 Samuel Combs, III, has served on the Tulsa Community College Board of Regents since 2016. He is president and chief executive officer of COMSTAR Advisors, LLC; an Oklahoma-based management advisory and private investment firm that specializes in helping executives leverage their effectiveness in business strategy, leadership, operations and regulatory affairs. Regent Combs has more than 30 years of profit-and-loss leadership at large public companies, and deep management experience in operations, consumer services and regulatory affairs. COMSTAR's investment activities in banking, energy, healthcare, and manufacturing are primarily focused on growth-oriented Oklahoma companies.
Prior to COMSTAR, Regent Combs was president of ONEOK Distribution Companies, the natural gas distribution segment of Fortune 500 diversified energy company ONEOK, Inc. As a member of ONEOK's senior executive team, he led the company's $3 billion natural gas distribution segment. ONEOK Distribution Companies was the predecessor business to NYSE publicly traded spin-off ONE Gas, Inc. During his tenure, ONEOK Distribution established the business model for ONE Gas and was among the nation's largest natural gas utility operators serving over 2 million wholesale, retail and industrial customers through operating divisions in Kansas, Oklahoma and Texas.
Regent Combs is credited with leading the integration of the three operating divisions and creating the strategic architecture that resulted in ONEOK Distribution Companies achieving multiple years of record profits and sustained growth in investment returns. Regent Combs served as president of the Oklahoma Natural Gas Company division before his promotion to the ONEOK Distribution role. Prior to ONEOK and COMSTAR, he held management positions of increasing responsibility in the telecommunications industry with AT&T, and the former Southwestern Bell Telephone Company.
Regent Combs is a former board member of the Southern Gas Association; and, member of the American Gas and Midwest Energy Associations. Also, he is a member of the Institute of Industrial Engineers and a director of First Fidelity Bank, NA where he serves on the Compensation and Asset/Liability Committees and chairs the Governance Committee. He is an investor and advisory board member of healthcare provider, WellQuest-Tulsa. He is an owner of the WNBA Dallas Wings (formerly, Tulsa Shock) sports franchise, and has served on the WNBA Board of Governors, and its Labor Relations Committee.
Regent Combs is active in community and state affairs and co-chaired the "Step-Up Tulsa" community revitalization initiative. He is a past-president of Leadership Oklahoma and the University of Tulsa's "Friends of Finance." He is a former chair of the Oklahoma State University Alumni Association national board. Also, he has served on the executive committees of the State Chamber of Oklahoma, and the Oklahoma City Chamber of Commerce. Currently, he is board member of the John Hope Franklin Center for Reconciliation and has enjoyed serving as a volunteer and board member for numerous not-for-profit organizations statewide.
Regent Combs has twice been recognized among the most influential Blacks in Corporate America by Black Enterprise magazine in 2005 and 2009, respectively. Also, he is a member of the Washington D.C. based Executive Leadership Council of executives, and past president of Sigma Pi Phi, Inc., Epsilon Iota professional fraternity. Regent Combs received a Bachelor of Science Industrial Engineering degree from OSU; graduated from the Ross School of Business Executive Program at the University of Michigan and has completed studies at Harvard and Columbia Universities.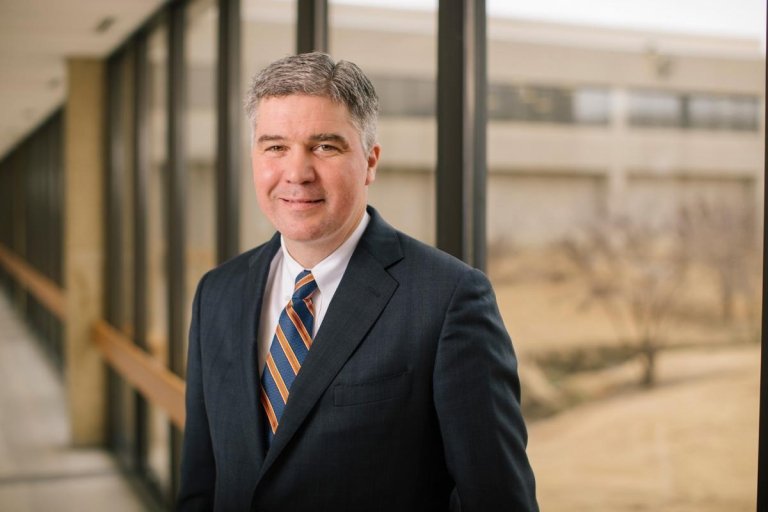 Paul H. Cornell has served on the Tulsa Community College Board of Regents since 2012. He is the founder and managing partner of Premier Solution Partners (PSP), a fast growing, multi-platform organization that partners with transformative technologies and helps grow them in the marketplace. He has 25-plus years of experience in public accounting, bank and bank holding company senior management, healthcare, and technology solutions. A results-oriented and highly organized leader, Regent Cornell is effective at finding creative solutions to challenges and getting results.
He served as President of Citizens Bankshares, Inc. and as a member of the CSB board of directors until a 2020 successful bank sale. Prior to Citizens, as President of Spirit Bankcorp, Inc. and Deputy CEO and Board member of at SpiritBank, Regent Cornell was responsible for affiliate expansion, development of an effective insurance agency solution, leading all capital market initiatives for the holding company, and development of an in-house secondary market mortgage solution.
A 1994 graduate of the Oklahoma State University with a Bachelor of Science in Accounting, Regent Cornell is a CPA and a graduate of Leadership Oklahoma. He is past chair of the Oklahoma Bankers Association, Young Presidents' Association and the National OSU Alumni Association.
Jennifer Jezek was appointed to the Tulsa Community College Board of Regents in 2022 by Governor Kevin Stitt.
Regent Jezek is Vice President/Oklahoma Division Manager of VSC Fire and Security. A member of the Cherokee Nation, Regent Jezek is a graduate of TCC with an Associate in Science – Business Administration and of Langston University with a Bachelor of Business Administration degree. She was a member of the TCC Foundation Board of Trustees from 2019 until her appointment as a TCC Regent in 2022.  
Currently, Regent Jezek serves as the chair-elect of the Tulsa Regional Chamber; Oklahoma Biz PAC director; Associated Builders and Contractors National Inclusion Equity and Diversity Committee - Native American Resource Group Leader; and Broken Arrow Economic Development Corporation Past Board Chair. She is past chair for Associate Builders and Contractors of Oklahoma.
Regent Jezek has been recognized as one of the "Best of TCC" Distinguished Alumni, Security Systems News "Top 20 Under 40" and Tulsa Regional Chamber Small Business Connection Lifetime Achievement Award Tier II.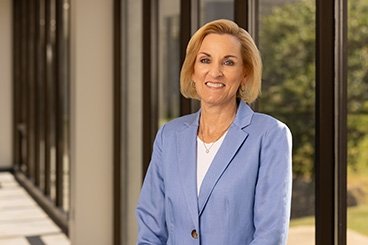 Caron A. Lawhorn was appointed to the TCC Board of Regents in 2016 by Oklahoma Governor Mary Fallin.
She is senior vice president, chief financial officer, of ONE Gas. At ONE Gas's separation from ONEOK, Inc. into a standalone, publicly traded company, Regent Lawhorn was named senior vice president, commercial, responsible for commercial activities of ONE Gas's three natural gas distribution utilities – Oklahoma Natural Gas Company, Kansas Gas Service and Texas Gas Service. In early 2014, Lawhorn served in the same role at ONEOK, Inc., prior to ONE Gas becoming a stand-alone, publicly traded company. Prior to that, she was president of ONEOK's natural gas distribution segment. From July 2009 until March 2011, she was senior vice president, corporate planning and development of ONEOK and ONEOK Partners, responsible for business development, strategic and long-range planning and capital investment.
She became senior vice president and chief accounting officer of ONEOK in 2007, adding responsibility for ONEOK Partners in 2008. Prior to that, she was senior vice president of financial services and treasurer of ONEOK. Regent Lawhorn joined ONEOK in 1998, after serving as a senior manager at KPMG and chief financial officer of Emergency Medical Services Authority in Tulsa.
In January 2019, Regent Lawhorn was appointed to the board of directors of AAON (NASDAQ-AAON), a manufacturer of heating and air conditioning equipment headquartered in Tulsa. She is a member of the board of directors of the Tulsa Area United Way and served as immediate past chair of the board of directors for the Southern Gas Association. She is a graduate of Leadership Oklahoma Class 21 and Leadership Tulsa Class 32.
Regent Lawhorn earned her Bachelor of Science degree in Business Administration from the University of Tulsa, where she was named an Outstanding Alumna in the College of Business. She also is a graduate of the Harvard Business School's Advanced Management Program.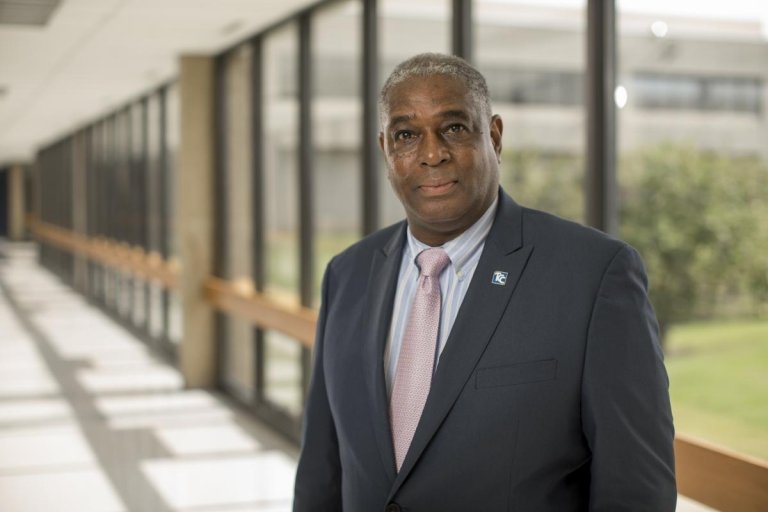 Wesley G. Mitchell was appointed to the TCC Board of Regents in 2017 by Governor Mary Fallin.
Regent Mitchell is Executive Director of 211 Eastern Oklahoma, a program of Tulsa Area United Way. He leads the 211EOK team and program that provides 24/7 free service supporting citizens in 37 counties in Eastern Oklahoma. Prior to this position, he worked as the Business Service Director for Green Country Workforce developing workforce strategies across 11 Oklahoma counties. Regent Mitchell also worked for Hewlett Packard Enterprises where he was responsible for service delivery from the data processing production facilities in Tulsa.
He has broad experience in the IT industry supporting primarily transportation, hospitality, and financial industry clients. He held numerous positions within the HP Enterprise Services organization where his considerable leadership experience and record of accomplishment led to his overseeing all aspects of Data Center Operations globally.
Regent Mitchell is a graduate of Howard University with a Bachelor of Business Administration degree in Marketing. While at Howard, he was a student-athlete lettering in football.
His other board memberships include the Junior Achievement of Oklahoma, Girl Scouts of Eastern Oklahoma, Greenwood Cultural Center, TTCU Federal Credit Union, Bishops Committee of Episcopal Church of the Holy Cross, and Teach for America Greater Tulsa. He previously served as a trustee to the TCC Foundation, Executive Board of Tulsa Regional Chamber, and Owasso Education Foundation.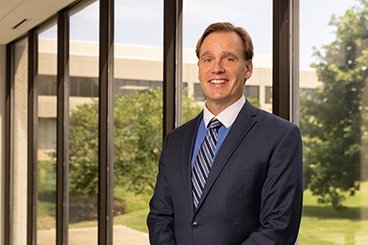 Peter Regan was appointed to the TCC Board of Regents in 2023 by Governor Kevin Stitt.
Regent Regan is Founder of Devonshire Investments, LLC, and Principal of Devonshire Law.
A Tulsa native, he holds a master's degree in Political Science/Urban Affairs from the University of Central Oklahoma and a Juris Doctorate from the University of Oklahoma. He has a strong background in public policy, having worked for Congressman Dan Boren and held other legislative staff leadership positions. In addition to his legal and investment work, Regent Regan has devoted more than 15 years to public service. He received a mayoral appointment to the Tulsa Economic Development Commission, and in 2011 was re-appointed by Gov. Mary Fallin to the Oklahoma Transportation Commission. Since 2007, he has also served as the Director of the Oklahoma Hospital Authority and Trust.
Regent Regan has also held various leadership roles with numerous organizations, including the Nigh Leadership Academy, the Oklahoma Aquarium Foundation, and the Jim Thorpe Association. He currently serves on the Liberal Arts Advisory Board at the University of Central Oklahoma and is co-chair of the Center for Legislative Excellence. He serves on the Board at Miratech Corporation, Onefire Holdings, and as a board observer for CareATC and Raisbeck Engineering. In addition, Regent Regan is a member of Leadership Oklahoma Class of XXVII.
2023 Meeting Schedule
Date/Time
Location
Meeting
Documents
Video
1/19/2023   
2:30 p.m.
Southeast Campus   
Boardroom 2305
Regular
N/A
2/16/2023   
2:30 p.m.
Northeast Campus   
Boardroom NCAB 145
Regular
N/A
4/20/2023   
8:30 a.m.
Southeast Campus   
Boardroom 2305
Regular
N/A
6/15/2023   
2:30 p.m.
Metro Campus   
Boardroom 617
Regular
N/A
6/15/2023   
3:15 p.m.
Metro Campus   
Boardroom 617
School District Regular Meeting
N/A
8/17/2023   
2:30 p.m.
Southeast Campus   
Boardroom 2305
Regular
N/A
9/21/2023   
2:30 p.m.
Northeast Campus   
Boardroom NCAB 145
Regular
N/A
10/19/2023   
2:30 p.m.
West Campus   
Boardroom IC-213
Regular
N/A
10/19/2023   
3:15 p.m.
West Campus   
Boardroom IC-213
School District Regular Meeting
N/A
11/16/2023   
2:30 p.m.
Metro Campus   
Boardroom 617
Regular
N/A
Archived Meeting Schedules
Date/Time
Location
Meeting
Documents
Video
1/20/2022
2 p.m.
Metro Campus
Boardroom 617
Special
Meeting canceled
N/A
1/20/2022
3 p.m.
Metro Campus
Boardroom 617
Regular
N/A
2/17/2022
3 p.m.
Southeast Campus
VanTrease Performing Arts Center for Education Stage
Regular
N/A
3/11/2022
9 a.m.
Metro Campus
Boardroom 617
Special
N/A
4/21/2022
8:30 a.m.
Metro Campus
Boardroom 617
Special
N/A
6/16/2022
2 p.m.
Metro Campus
Boardroom 617
Regular
N/A
6/16/2022
2:45 p.m.
Metro Campus
Boardroom 617
School District Regular Meeting
N/A
8/18/2022
2:30 p.m.
Southeast Campus
Boardroom 2305
Regular
N/A
9/15/2022
2:30 p.m.
Northeast Campus 
Boardroom NCAB 145
Regular
N/A
10/20/2022
2:30 p.m.
West Campus 
Boardroom IC-213
Regular
N/A
10/20/2022
2:45 p.m.
West Campus
Boardroom IC-213
School District Regular Meeting
N/A
10/25/2022
Noon
Metro Campus
Boardroom 617
Special
N/A
11/17/2022
2:30 p.m.
Metro Campus
Boardroom 617
Regular
N/A
Date/Time
Location
Type
2023-11
Video
1/21/2021 
2 p.m.
Southeast Campus 
VanTrease Performing Arts Center for Education Stage
Special
N/A
1/21/2021 
2 p.m.
Southeast Campus 
VanTrease Performing Arts Center for Education Stage
Regular
N/A
2/18/2021 
3 p.m.
Southeast Campus 
VanTrease Performing Arts Center for Education Stage
Special
Rescheduled: Feb. 25
N/A
2/25/2021 
3 p.m.
Southeast Campus 
VanTrease Performing Arts Center for Education Stage
Special
Watch
4/15/2021 
8:30 a.m.
Southeast Campus 
VanTrease Performing Arts Center for Education Stage
Regular
N/A
6/17/2021 
3 p.m.
Southeast Campus 
VanTrease Performing Arts Center for Education Stage
Regular
Watch
6/17/2021 
3:30 p.m.
Southeast Campus 
VanTrease Performing Arts Center for Education Stage
School District Regular Meeting
Watch
8/19/2021 
2 p.m.
Southeast Campus 
VanTrease Performing Arts Center for Education Stage
Regular
N/A
9/16/2021 
3 p.m.
Southeast Campus 
VanTrease Performing Arts Center for Education Stage
Regular
N/A
10/21/2021 
3 p.m.
Southeast Campus 
VanTrease Performing Arts Center for Education Stage
Regular
N/A
10/21/2021 
3:45 p.m.
Southeast Campus 
VanTrease Performing Arts Center for Education Stage
School District Regular Meeting
N/A
11/18/2021 
3 p.m.
Southeast Campus 
VanTrease Performing Arts Center for Education Stage
Regular
N/A
12/16/2021 
9 a.m.
West Campus 
Academic Building, Boardroom I-232
Special
N/A