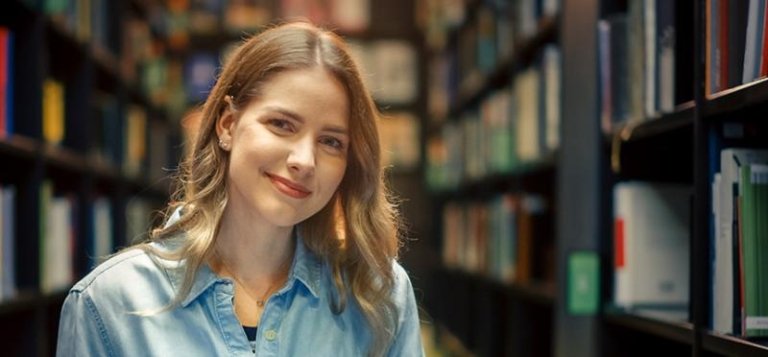 Classes That Give You More
If you're curious, motivated, and hungry to dig into subjects beyond what's normally covered in class, TCC's Honors Program provides the extra something you're looking for. Smaller Honors classes provide more opportunities to interact with your professors and other like-minded students. Honors classes also qualify you to receive tuition waivers, help prepare you for transfer to a four-year university, enhance your resume, and increase your chances for scholarships.
Honors Requirements & Application
There are many ways to participate in the Honors Program at TCC. While some students opt to enter and complete the Honors Scholar program, it is possible for any interested student to take Honors classes. Students who enjoy Honors classes but can't complete the full Honors Scholar program may work toward receiving the Honors Certificate.
For more information about the Honors Program, please refer to the Handbook for Honors Scholars.
To become an Honors Scholar, you must complete an application. This includes writing a short personal essay on a topic chosen from the list on the application and submitting a letter of recommendation from a teacher. The Honors application is completely online.
You may apply for admission to the Honors Program at any time, but we encourage you to apply as early as possible in your time at TCC, to take full advantage of the program's benefits. Honors classes you have taken before you are admitted to the program do apply toward Honors Scholar requirements. You must meet all program requirements by the time you graduate, regardless of when you enter the program, in order to receive the Honors Scholar designation and its transfer benefits.
Applicants to the Honors Scholar program should meet at least two criteria from Category 1 or at least one criterion from Category 1 plus at least one criterion from Category 2.
Category 1
Composite ACT score of 25 or higher;
Combined SAT score of 1200 or higher;
Unweighted 3.5 GPA from an accredited high school;
Top 10% ranking in high school graduating class;
90+ percentile ranking on the GED;
3.5 or higher GPA on a minimum of 12 earned semester hours at TCC or another regionally accredited college or university;
Completion of two TCC Honors credit courses with grades of A or B;
Comparable academic results from an international secondary school.
If you are not a current TCC student, we will need a transcript sent from your school.
Category 2
Membership in high school honor society (National Honor Society, Oklahoma Honor Society, or another state Honor society;)
Documentation demonstration of special abilities, awards, and/or academic or creative achievements or other significant accomplishments.
Honors Scholars take at least 21 credit hours of Honors classes (or 18 Honors credit hours with an additional Engaged Learning non-Honors course) and complete an associate degree.
Be admitted into the TCC Honors Scholar program.
Complete 21 credit hours of Honors courses. Students may select any classes from the Honors curriculum, but at least 15 credit hours must be earned in general-education Honors classes. For a list of general-education classes at TCC, consult the current TCC Catalog. Other limitations on online classes also apply.1
--OR--
Complete 18 credit hours1 of Honors courses PLUS complete an additional three hours in a non-Honors class that has a high-impact designation such as "service-learning" or "research-intensive."
In your final fall or spring semester, submit a three- to four-page written assessment of the Honors experience at TCC.
Meet the requirements for the associate degree as stated in the TCC Catalog.
Graduate with a TCC grade point average of at least 3.5.

1A maximum of nine Honors hours earned in distance-learning or self-paced classes may be counted toward minimum Honors requirements. Students who transfer to TCC from other accredited institutions of higher education and have honors credits from their former school(s) should ask the TCC Honors coordinator to evaluate their transfer credits. The program may approve the use of up to 12 transfer honors hours in meeting the 21-hour or 18-hour+ Honors requirement at TCC. Please note: Enforcement of the 9-hour limit on distance-learning classes is currently in suspension because of adaptions necessitated by the COVID-19 pandemic.
For more information, please refer to the Honors Program Map.
If you complete at least 15 Honors credit hours with a grade point average of at least 3.5 in all your Honors classes and an overall TCC GPA of at least 3.25, during your last semester at TCC you may register with the Honors Program to receive an Honors Certificate. For more information, call the Honors Office at 918-595-7378.
Note: The Honors Certificate does not entitle you to Honors Scholar transfer scholarships, transcript designation, or other Honors Scholar benefits.
Q. What is the difference between being an Honors Scholar and graduating "with honors"?
A. Honors Scholars have applied for and been accepted into the Honors Program, taken Honors classes, and fulfilled the other requirements of the Honors Program. As a result, they are eligible for Honors Foundation Awards, a variety of specially designated scholarships, recognition, and Honors travel opportunities. Graduating with honors means a student has achieved a GPA of 3.5 or higher. Of course, a graduating Honors Scholar would automatically graduate "with honors," but not everyone graduating with honors has achieved the standing of "Honors Scholar."
Q. Is Phi Theta Kappa the same thing as the Honors Scholar program?
A. No, but if you are a member of Phi Theta Kappa, you already meet at least one criterion for acceptance to the Honors Scholar program! The Honors Program and Phi Theta Kappa each have separate application procedures. We serve many of the same students, and the Honors Program highly encourages Honors Scholars to become involved in Phi Theta Kappa, a wonderful student organization that provides outstanding opportunities for leadership, research, and service.
Honors Application
Use this application to apply for both admission to the Honors Scholar Program and consideration for the Honors Scholar Tuition Waiver Scholarship. Please note on the application it asks for your legal name, please enter your full name, not just your first name.
Apply for Honors
Honors Scholar Benefits
The benefits of being an Honors Scholar include special scholarship opportunities, such as the TCC Honors Tuition Waiver and a large transfer scholarship from The University of Tulsa.
Honors Scholars have the opportunity to present their research at regional honors conferences, and each Honors class is labeled "Honors" on your TCC transcript. 
If you complete the Honors Scholar program and graduate with an overall TCC grade point average of at least 3.5, your transcript will bear the Honors Scholar designation, and you will receive special recognition at Commencement (where your regalia will include an engraved Honors medallion). 
TCC Honors Scholar graduates may transfer into the honors programs at the University of Oklahoma, Oklahoma State University, Northeastern State University, Oral Roberts University, or The University of Tulsa. 
And perhaps the best benefit of all is the experience of being in TCC's Honors classes and enjoying your interaction with Honors faculty and other Honors Scholars.
We are proud that our program is a member of both the National Collegiate Honors Council and the Great Plains Honors Council.
Honors Classes
Honors classes are open to all interested students; in other words, you can take Honors classes without being an Honors Scholar. In Honors classes, you'll enjoy lively discussions, hands-on activities, and small class sizes. Most Honors classes are in general-education courses - the classes that many students call "the basics." Depending on your major, you may also find Honors sections of more specialized courses in your chosen field.
Honors courses don't increase your overall academic requirements for graduation. They simply allow you to fulfill those requirements by taking classes that are more exciting, not just more demanding. Honors classes are offered in the sciences, mathematics, liberal arts, communications, and business.
A TCC Honors class will always have a limit of 20 students, allowing your instructor to pursue the subject in ways not possible with 25 to 40 students. Lively class discussions, use of alternative texts which take a different approach to subject matter, and student participation in class design are some options that may be used.
Students enrolled in Honors courses usually earn grades similar to those they have received in their other classes. Some students feel they do better in Honors classes because they assume a more active role in the learning process.
Honors Scholars are eligible for priority enrollment, regardless of how many hours they have, but must work with an academic advisor to take advantage of this benefit.
View current Honors classes, by visiting the Class Schedules and scroll down to the Specialty Class Schedules section. Online asynchronous Honors classes will have ONL in the campus column, while "online live" classes, which meet purely online but at set times, will have OLI in the campus column. Classes with a campus abbreviation such as MC for Metro Campus or SE for Southeast Campus will meet in a face-to-face classroom on the days and times indicated, following the College's safety precautions.
Get information about Honors classes by viewing our Fall Honors course descriptions. 
Q. How do college honors classes differ from high school honors classes?
A. The National Collegiate Honors Council offers some insights on the difference between honors education at the high school and college levels.
Q. Who may take Honors classes?
A. All interested students, both full-time and part-time, regardless of age or educational background, are welcome in TCC's Honors classes. A 3.0 grade point average is suggested, but not required. Feel free to visit with the instructor if you have questions about a particular class.
Q. How are Honors classes identified?
A. Check for class titles preceded by the word "Honors," for example, Honors Nutrition or Honors Public Speaking.
Q. How many Honors courses should students take each semester?
A. As many as you want, or can fit into your schedule. Many students like the Honors format and professors so well, they exceed the number of Honors hours required to graduate as an Honors Scholar. Please note that because more specialized courses for specific majors are scarce on the Honors schedule, it's wise to take the majority of your Honors classes early in your college career if you want to complete the Honors Scholar program.
News & Activities
Newsletters
Conferences
The National Collegiate Honors Council and the Great Plains Honors Council host annual conferences. Every year we are able to send Honors Scholars to the GPHC conference, to present their research and other scholarly or creative work to audiences of their peers from a six-state region. Travel expenses are paid by a generous grant from the TCC Foundation. The distinction of presenting at a conference while still an undergraduate is not only a notable achievement in itself; it is a fabulous opportunity to begin connecting with a larger world of faculty and students who share your academic interests.
Phi Theta Kappa
Phi Theta Kappa is the major honor society for two-year colleges. While PTK and the Honors Program are separate and unique entities, they serve the same pool of outstanding students. We strongly encourage honors students to become involved in this organization that offers research, service, and leadership opportunities! TCC is home to four PTK chapters, one on each of the four main campuses.
Honors Staff
Whether working remotely or in the office, we are always happy to help students and future students explore Honors course offerings and explore the Honors Scholar program. During remote operations, we can arrange meetings via Zoom if needed.