AEP Credits Count Program
AEP Credits CountSM is a grant program funded by the American Electric Power company that helps students fill in learning gaps so that they are ready to explore STEM careers and study college-level courses while still in high school. Credits Count provides the following programs in the Tulsa Public School sites that we serve.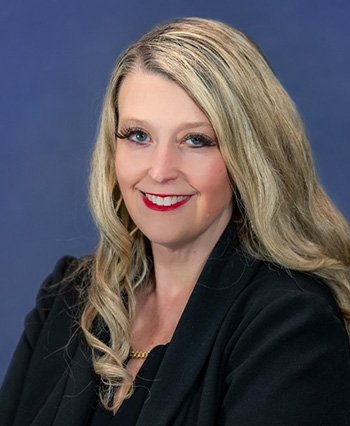 Explore Our Programs
The 8th Grade Pathway program offers tutoring and resources to help students develop academic and social skills for career planning or dual credit enrollment.
The program prepares eighth-grade students for academic success by offering:
Study skills sessions
One-on-one goal-setting sessions
Tutoring resources
Information about STEM opportunities
College and career mentorship
The program emphasizes the importance of planning, proactive learning, creating study habits, building community on the school campus, and fostering an understanding of self through exposure to Grit and Growth Mindset.
During the second semester of 8th grade, students can join College Corp, a cohort-style program that offers academic skill building, tutoring, mentoring, and reading readiness. This program is designed to help students begin preparation for dual credit enrollment.
 
A Credits Count Coordinator meets with individual students to discuss their progress on their online credit recovery courses and then provides mentoring and tutoring resources.
Credit recovery support is an ongoing program that is in place to help complete graduation requirements and give students the chance to participate in college and career programs.
At Will Rogers High School, the Credits Count grant provides full-time embedded support for students enrolled in TCC dual credit classes.
This support covers the entire Dual Credit path, from college readiness preparation through high school graduation and beyond.
Support services include:
Career counseling
Course advisement
Enrollment assistance
Course-specific tutoring
College mentoring
FAFSA assistance
Guidance in transitioning to four-year universities.
Each school site has a Credits Count Coordinator who helps connect students with their Dual Credit Coordinator.
The Certified Production Technician (CPT) program allows students to earn portable industry certificates to gain employment in the advanced manufacturing industry.
The Credits Count Coordinator provides direct classroom support and tutoring, in both English and Spanish, to all enrolled CPT students.
Additionally, several industry partners offer manufacturing site visits, and students can qualify for paid internships.
Students can receive information about scholarships like:
Oklahoma's Promise
Tulsa Achieves
My Dream/ Mi Sueño
When applicable, students are provided with undocumented student resources to help eliminate college enrollment barriers.
Asistencia en el Centro de Extensión Educativa (Education Outreach Center) - Una Coordinadora bilingue del departamento de Credits Count de TCC trabaja directamente con el Centro de Extensión Educativa de TCC para proveer información sobre requisitos universitarios a estudiantes que hablan español. Los estudiantes reciben información acerca de las becas La Promesa de Oklahoma (Oklahoma Promise) Tulsa Achieves y Mi Sue [Image] y, de acuerdo a sus circunstancias, los estudiantes indocumentados reciben recursos para ayudar a eliminar las barreras que pudieran enfrentar durante el proceso de inscripción.
Contact Toni Zetina at antonia.andriassidezetina@tulsacc.edu or 918-210-8530 if you have questions about the Education Outreach Center.
TCC STEM City Lab is a summer camp held in June of each year that provides opportunities for students to build leadership skills and engage in STEM exploration.
Students can benefit from hands-on STEM exploration offered by faculty members from Tulsa Community College, the University of Tulsa, Rogers State University, and Oklahoma State University.
Additionally, students can learn more about STEM majors and career options while developing problem solving, critical thinking, and leadership skills.
Participating Schools & Coordinators